Audi A3 8V MMI Navigation plus MMI touch (4G)
In order to update your GPS device: Audi A3 8V MMI Navigation plus MMI touch (4G) with the latest update, follow next instructions.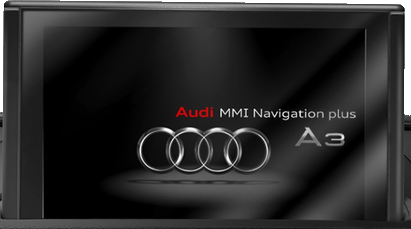 First of all, be sure you got the update file for your Audi A3 8V MMI Navigation plus MMI touch (4G) device, downloaded from SpeedcamUpdates.com.
If still haven't got it, you can get it now filling the form you see on this page.
Extract files from the SpeedcamUpdates zip package. If the file you have downloaded is not a ZIP file means the file is already decompressed, and you can continue with the next step of this installation instructions.
Put an empty SD card into the PC card reader.
Unzip the file downloaded from our website into the SD card
Insert the SD card into the card reader of the Audi A3 8V MMI Navigation plus MMI touch (4G) GPS device.
Click on MENU option. Then click "Setup" on the control button.
Select the option for "system update"
Select the storage medium on which the data is stored.

For your information
Depending on the firmware version that is installed on your device, it could be possible you can not hear alerts with sound when approaching to the speed camera. If your firmware is capable to warn you playing a sound, you can enable this feature in the points of interest setup. You can enable this feature checking that item in the items list of the map. If you can not find it you then will have to look to your reference manual. Can be located in different places depending on the firmware release.
CUSTOMER COMMENTS
Léna Sanchez
- 2019-05-23
Everything ok!. I used the customer control panel for downloading my last update.
Margot Bonnet
- 2019-05-23
Greetings, I just wanted to personally thank you for the consideration you have taken in my order
Sacha Mercier
- 2019-05-20
Very updated information.