Renault Carminat TomTom LIVE
In order to update your GPS device: Renault Carminat TomTom LIVE with the latest update, follow next instructions.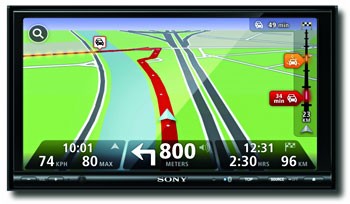 First of all, be sure you got the update file for your Renault Carminat TomTom LIVE device, downloaded from SpeedcamUpdates.com.
If still haven't got it, you can get it now filling the form you see on this page.
Extract files from the SpeedcamUpdates zip package. If the file you have downloaded is not a ZIP file means the file is already decompressed, and you can continue with the next step of this installation instructions.
When you extract the ZIP file you will find two files, Speedcams.bmp and Speedcams.ov2
Connect your TomTom (from firmware 10.110 or higher) to your PC and then run MyTomTom (from version 3.0.1.221 or higher) from the shortcut in the tray (right down corner). Choose "Add community content".
The MyTomTom window appears in your browser. Browse the two files, Speedcams.ov2 and Speedcams.bmp and then click to Install.
The files are already copied to your Renault Carminat TomTom LIVE device. Now you have to activate the points of interest installed.
In your Tomtom menu, you have to deactivate at Main/Services/Speedcams the warnings (if Live Services are active).
In TomTom Menu you have to navigate to, Main=>Settings=>POI settings/warn when approaching a Point Of Interes. Then select speedcams database. Choose the distance and the sound for your warning.
We do not recommend to activate the option: "warn only when POI is on your route".
For your information
Remember you can customize freely your download. Get access to the customer control panel and using the customization tool in order to get a customized speedcam database according to your needs. You will need this tool if your device doesn't accept the size of the new update. You can add and remove countries speedcam data to your current setup.
CUSTOMER COMMENTS
Emma Francois
- 2019-07-20
Great! I led it so much. Thank you
Alexandre Fabre
- 2019-07-19
Only service with mobile data updated. Thank you!!!
Charlotte Girard
- 2019-07-17