Once purchased, you will have the choice to upgrade your recent purchase and convert it into a yearly subscription, during the first seven days after your purchase. Once you purchase for the first time, you will receive a login and password, to get access to your customers private area. There you will be able to download your updates, and renew your purchases. If you've got any promotion code, you will be able to use it in your customer private area
Choose the manufacturer and model of your GPS device
and download the latest update available. The most complete database of speedcam available on internet. You'll receive inmediately a download link containing the necessary files to update your device. You don't need to do other format conversions. 100% Legal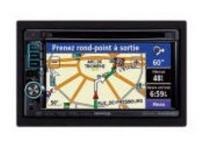 In order to update your GPS device: Kenwood DNX5240BT with the latest speedcam database, follow next instructions.
First of all, be sure you've got the corresponding speedcam file for your Kenwood DNX5240BT device, downloaded from SpeedcamUpdates.com.
If still haven't got it, you can get it now filling the form you see on the left side of this page.
Extract files from the SpeedcamUpdates zip package. If the file you have downloaded is not a ZIP file means the file is already decompressed, and you can continue with the next step of this installation instructions.

For your information

In orden to transfer the speedcam database information to your Kenwood DNX5240BT device you have to use POI loader application. Click next link to download it.

POI Loader Software

For kenwood devices that supports SD card.
Insert in your PC or card reader, a blank SD Memory Card. Run POI loader. In the first screen of POI Loader select "Custom Folder". Now select a folder where the new files will be saved. We choose the SD card drive. Browse to the folder where you extracted the files before. Select Express Mode, and wait for the application finish copying a new binary file for your Kenwood DNX5240BT device. When the process finished, you will see a new file called poi.gpi. Take out your SD memory card and insert it into your Kenwood DNX5240BT device. Now you have to copy that file in a specified folder. Now copy that file in a directory structure like [SD]:\garmin\poi\poi.gpi.
For kenwood devices that does not supports SD card.
1. Create a folder on your computer called " garmin ".
* NOTE: Users of models DNX7240BT DNX9240BT have to create a subfolder called " poi ". The final structure should be like this "garmin\poi"
* NOTE: depending on the firmware of your kenwood device your folder called garmin should be called Garmin with upper case G. i.e.: " Garmin \ poi "
2. Run POILoader.
3. Select "Custom Folder "
4. Browse to the folder where you extracted our speed camera database.
5. Follow the on screen instructions.
6. Use POI loader to create the output file from database, choose " Custom Folder" and then select the garmin folder you created in Step 1
7. Browse for your POI folder and follow the on screen instructions.
8. Burn the folder containing the new files into a CD-R. Burn the CD as "Data CD" and be sure to finalize CD.
9. Insert CD into the Kenwood unit and it will be updated automatically.

For your information

If you experience that there is no sound when approaching to a speed camera, it probably means your device firmware and maybe your navigation software must be updated.

Kenwood Firmware UpdateGPS Software Update